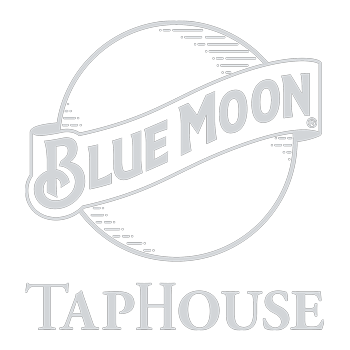 Brunch Menu
Lunch & Dinner Menu
#BrunchTails
Served Saturday & Sundays 11am-3pm
Build-Your-Own Bloody Mary
Tableside masterpieces, choose your toppings
Pitchers
Mimosa, Bloody Mary, or Sangria
Frosty Fog Cutter
Cold brew coffee, Kahlua, Woodford Reserve bourbon, whipped topping, frosted flakes
Beer Mugs
32 Oz mug of domestic beer

First Things First
Starters
Yogurt Parfait
Mixed berries, vanilla Greek yogurt, granola
Boozy Cereal
Almond milk with your choice of Rumchata, amaretto, or Kahlua, and Cinnamon Toast Crunch, Froot Loops, or almond granola
The Basic B*tch
Toasted wheat bread, sliced avocado, Pico de Gallo, cilantro, fried egg
Smoked Salmon Toast
Ciabatta toast, lemon caper cream cheese, capers, pickled red onions, fresh dill
Countryfied Poutine
Home-style potatoes, country jalapeño gravy, breakfast sausage, green onions, diced red bell peppers, fried egg

Brunch So Hard
Flatbreads & Signature Items
Tomato Avocado Bacon Scrapple Melt
Toasted brioche, American cheese, Gruyere, scrapple, avocado, bacon, tomato, arugula salad
Holla Atcha Flatbread
Baked flatbread, hollandaise sauce, bacon, sausage, ham, red onion, tomatoes, shredded cheddar, red bell peppers, green onions, fried eggs
Western Flatbread
Baked flatbread, country jalapeño gravy, sausage, ham, red onion, tomatoes, shredded cheddar, red bell peppers, green onions, fried eggs
Biscuits & Gravy
Baked biscuits, country jalapeño gravy, fried eggs, bacon, fried sage
Country Biscuit Eggs Benedict
Baked biscuits, country jalapeño gravy, sliced ham, hollandaise sauce, fried eggs, sliced green onion, cup of fruit

Morning Dough Boys
French Toast & Waffles
This Is My Jam French Toast
Brioche bread, mixed berries, bacon jam, maple syrup, powdered sugar
Bananas Jammer French Toast
Brioche bread, sliced bananas, bacon jam, maple syrup, powdered sugar, mint
Count of Monte Cristo
Brioche bread, sliced ham, Gruyere, strawberry preserve, powdered sugar, maple syrup, cup of fresh fruit
Mixed Berry Waffle
Toasted waffle, bacon jam, maple syrup, mixed berries, whipped cream, mint, powdered sugar
Banana Caramel Waffle
Toasted waffle, bacon jam, maple syrup, sliced bananas, caramel sauce, whipped cream, mint, powdered sugar
Chicken & Bliss
Toasted waffle, fried chicken strips, maple syrup, sliced strawberries, honey lemon butter, mint
Skillets
Hot & Fresh
West Coast
Home-style potatoes, sausage, red onion, tomato, baby arugula, feta, avocado, green onions, hollandaise sauce. fried egg
Texas
Home-style potatoes, pulled pork, Texas BBQ sauce, Pico de Gallo, black beans, roasted corn, avocado, chopped bacon, lime, cilantro
'Merica
Biscuits, sliced ham, sausage, red onion, country jalapeño gravy, shredded cheddar, green onions, red bell pepper, fried sage

Little Thangs
Sides

Starters
Great to Share
Big Als Grilled Wings
Served with ranch dressing, cucumbers, and your choice of sauce. Spicy Mango Bourbon BBQ. Thai Sweet Chili, Garlic Parmesan, The Challenge, or Chesapeake Bay Dry Rub. Choice of 8, 16, 24.
Pimento Cheese Potato Skins
Salt-roasted and fried new potatoes, pimento cheese, crema, bacon
Spicy Buffalo or Garlic Cauliflower "Wings"
Spicy-battered, flash-fried cauliflower florets, choice of spicy garlic sauce or classic Buffalo sauce
Creamy Spinach Artichoke Dip
Cream cheese, mozzarella, cheddar, Parmesan

Entrees
Burgers, Sandwiches & more
Caesar Salad
Romaine, classic Caesar dressing, garlic croutons, parmigiano reggiano. Add grilled chicken.
Caramelized Onion and Bacon Cheeseburger
Caramelized onion, cheddar, American cheese, crisp applewood-smoked bacon, bacon sauce
Pimento Cheeseburger
Grilled red onion, jalapeno, lettuce, tomato, garlic burger sauce
Jalapeno-Avocado Chicken Sandwich
Zesty Jalapeno-avocado marinated grilled chicken breast, tomato, arugula, mayonnaise, bacon
Blue Moon Battered Rockfish Tacos
Blue Moon Belgian White battered rockfish, shaved cabbage, avocado, queso fresco, crema, Old Bay
Beer Battered Fish and Chips
Seasonal cod or haddock, Blue Moon Belgian White beer batter, crispy fries, malt vinegar, aioli, coleslaw
Martins Turkey Chop
Breaded crispy turkey cutlets on a toasted hoagie roll, dressed with mayonnaise, lettuce, tomato. For a healthier option, order it grilled.
Pinos Meatball Sub
Pino's famous meatballs in a sub, topped with sauce, parmesan cheese

Sides
Extras
Facilities Fee
A 1% facilities fee will be added to the total of each check. This fee is not a tip or service charge.