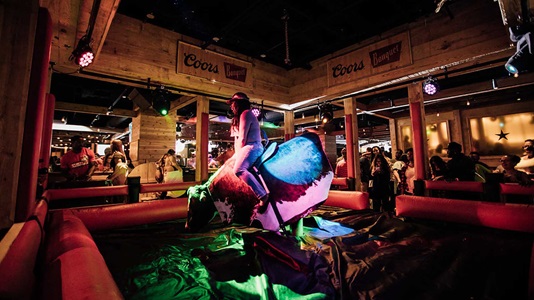 PBR Buckin'
Birthdays
Celebrating birthdays every 2nd Friday of the month
🤠 Saddle up and celebrate on the 2nd Friday of your birth month to receive drink specials + a birthday gift from PBR Norfolk!
All you need to do is sign up in advance of the Buckin' Birthday party that's held on the second Friday of every month, and we'll take care of the rest 🥳

• Skip the line to ride the bull
• PBR Norfolk Buckin' Birthday T-Shirt
• Bring 5 friends, receive a bottle of champagne
• 1/2 off Drinks for everyone in YOUR party until 9 PM
Doors open at 8PM
*If the second Friday of the month doesn't work for you crew, let us know and we will find a day that does!* Email kstewart@pbrnorfolk.com today!
Presented by Bad Boy Mowers