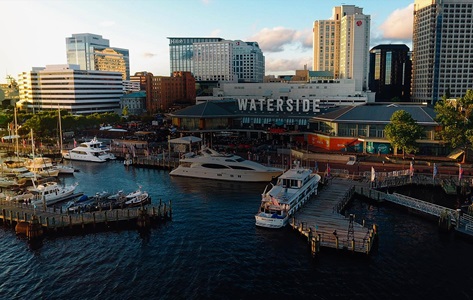 Three things to do this weekend in Hampton Roads
HAMPTON ROADS, Va. - "There are lots of things happening around Hampton Roads this weekend, now that things are starting to return to normal. So, News 3 This Morning is taking action with 3 Things To Do this weekend, in case you're looking for some ideas.
And the Hot Country Nights concert series returns to the Waterside District in Norfolk. Friday night, it's the local band Runnin' Shine putting on a free show outside, along the water. The concert starts at 8 p.m."
Read the full article: here
Waterside District announced LIVE! concerts every Friday and Saturday night since this article was published and continues to be the BIGGEST party in Norfolk with five different venues offering something for everyone!